Trading condhition
JP・Trading company
Freight type: F.O.B in Japan (Transfer the container at Tokyo bay in Japan)
Customer/receiver handles Customs duty, shipping fee & any other charge and requests shipment. ※ JP・Trading company does not cover of any shipping release problems.
JP・Trading company could not answer of shipping fee and other charges for any destination countries. Please customer/receiver ask to freight company or customs in destination country.
Each Motorcycle needs a handling charges for shipment in Japan without Motorcycle price.

Crate Packaging charge: from 50,000 Japanese Yen
(Not same as all motorcycles)
Delivery charge to Tokyo bay: 15,000 Japanese Yen (approximately)
Custom duty & other handle charge in Japan: 25,000 Japanese Yen (approximately) ※ But all Japanese Yen price will be change by the money rate.

Payment

JP・Trading company will be start shipment paper work when confirmed received 50% down payment from total price at JP・Trading company shows bank account. ※ In case please agree when sold out to other customer before confirmed money received. ※ Approximately takes for two(2) weeks from crating to Japan customs.
JP・Trading company requests to receive all left price money before goes to Japan customs. JP ・Trading company will be handles Japan customs after received all left price money.Please notes customer/receiver shipping information to JP・Trading company for issue slender or original B/L.
Information
To everyone who are interested in imported Japanese motorcycle(s).
The JP Trading is in the business of exporting used motorcycles to meet the growing overseas demand for Japanese motorcycles.
We are based in Kawaguchi, Saitama Prefecture and are engaged in the import and export of used motorcycles sold primarily to other countries, particularly in Southeast Asia.
If you are in the business or planning to grow up a business of importing used Japanese motorcycles, we will open great opportunities for you to have leading edge in providing wide network of motorcycle dealerships through our experience in dealing with all auto auctions in Japan and other procurement routes.
We have distributed around 75,000 units information's every weeks and we can cater or address your clients' variety of needs - just tell us what type of motorcycle you need.
We offer Japanese used quality motorcycles at very reasonable prices.
Transaction Policy
If the price of payment transactions is through Tradecarview, the rules relative to the approval of Tradecarview applies.
Full payment is required before we deliver the item/motorcycle(s).
Transaction Flow
When direct transaction with JP Trading
Please contact us through telephone no. _________. You can also contact us through email address ______________ or Skype using the address _________
Tell us the specifications of the motorcycle(s) you require
(maker, model, type of motorcycle, color, etc.).
Schedule of a meeting or E-mail / Skype information
Should you decide to buy
USD500 down payment to be paid upon signing of the agreement
After full payment of the balance, we will export the motorcycle(s) to your desired delivery address.
(Please give us approximately two weeks for documentation processes)
Complete departure export procedure (to be arranged by the JP Trading)
Release of the motorcycle(s)(Customer/client is responsible for handling and arranging the customs clearance at the ultimate destination)
Refer for export business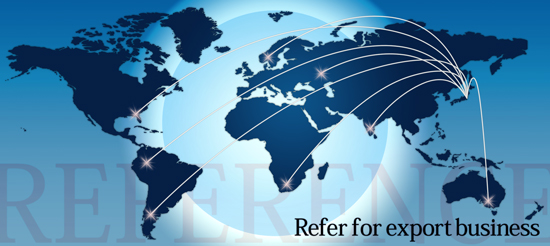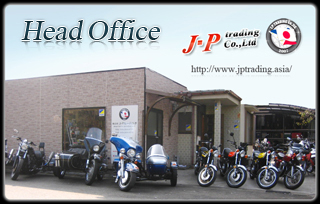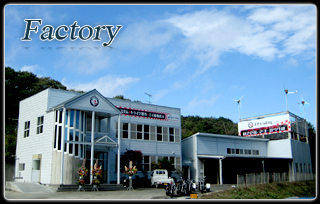 J・P TRADING S.A
President: IGARASHI TAKHIRO
Fondation: 15 novembre 2007
Capital social: 10,000,000 YENS
Siege central: 2F 911-1 Nishi-Araijuku, Kawaguchi-Si, Saitama-Ken, Code Postal 333-0833
Tel: +81-48-280-0007 / FAX: 048-280-0008
J・P TRADING S.A
http://jptrading.asia/
【Siege Central】
TEL: 048-290-0777
FAX: 048-290-0770
e-mail: info@jptrading.asia
skypename:
localtime : PM12:00~17:00
Activites
Restauration, customization et personalisation motos
Vente de motos custom
Vente de picees motos
Achat motos
Export-import de voitures et motos
Peinture voiture-moto
Principal des relations d'affaires Entreprises
IK Corp.
BDS Corp.
Aucnet Corp.
Arai auto auction / (Arai Business Corp.)
J・A・A・Corp. / (JAA)
U・S・S Corp. / USS (nationwide)
JU Saitama Auto auction Corp. JU Saitama
ASNET
and 65 more auction locations in nationwide
Licensing
(Saitama Prefecture Public Safety Commission Permit No : 431340019909)
(Miyagi Prefecture Public Safety Commission Permit No : 221220000335)